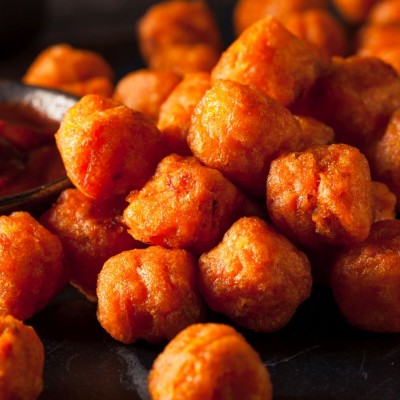 Sweet tots
$5.00
---
Sweet potato fries serving with side of ranch.
ORDER ONLINE
0 customers Sweet tots! Leave a review to let us know what you think.
You may also like
---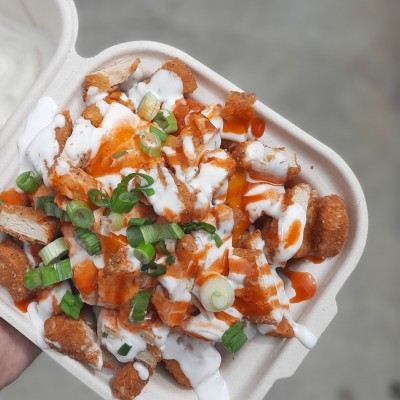 Tater tots, Vegan fried chicken, Topped with ranch, Buffalo sauce, Special house sauce and sprinkle of green onion. **WE MAY NOT BE ABLE TO HONOR SUBSTITUTION OR ADDITIONS ON SPECIAL INSTRUCTIONS**.